Tier 1 provides an exciting and dynamic team that brings to the table over 40 years of sports industry experience. Combined with our professional disciplines of legal, tax and investment advisory services, we are able to actively and objectively advocate our clients' interest in the marketplace; delivering superior service, performance and fiduciary peace of mind.
Brett Senior, Esq. - Athlete Agent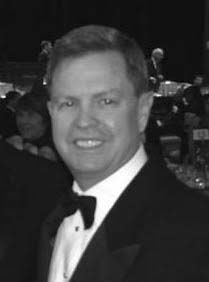 Brett W. Senior is the Chairman and CEO of Tier 1 Sports Management. Brett specializes in tax, estate and financial planning for high net worth individuals and closely-held corporations. A significant portion of his practice involves business and executive management services, including contract negotiations and tax planning for professional athletes, coaches, entertainers and business executives. He has negotiated over a thousand contracts in these fields over the past thirty years.
He has authored numerous articles on contract negotiations and estate and tax planning, including the chapter entitled "Taxation in the United States" published in the book A Guide for the Foreign Investor. Mr. Senior has appeared before various professional and community organizations as a speaker on a variety of subjects involving contract law, tax and estate planning.
Brett is a certified contract advisor with the National Football League Players Association, Canadian Football League Players Association, and the Major League Baseball Players Association. He has represented over 700 professional athletes and coaches, both on a national and international basis, since 1976.
Brett was an outstanding intercollegiate athlete at Franklin & Marshall College, where he captained the wrestling team his junior and senior years and was selected twice as the team's outstanding wrestler. He continued a successful career in amateur AAU and Olympic freestyle competitions during law school.
Deborah Germain, Esq. - Athlete Agent
A graduate of Pepperdine Law School, Deborah has been a successful attorney in the high-stakes world of mass tort/complex litigation where she teamed with other lawyers in her firm to represent some of the nation's Fortune 500 in nationally prominent class action lawsuits. Deborah's legal background and experience brings a vital element to the Tier 1 family.
Having now turned her attention to the Sports Industry, Deborah has brought that same ambition, drive and passion that made her a successful litigation attorney, to Tier 1. She credits her father, Walter Lee, Vice President of Capitol Records, Marketing and Promotion, for instilling in her the passion for client representation and the determination to serve and succeed, no matter the challenge.
While she has only been working in the sports industry for a few years, Deborah has seen great early success. Even before joining our team at Tier 1, Deborah has helped a number of young athletes reach their goals of signing professional contracts and playing professional football.
Jennifer Eden, Esq. - Athlete Agent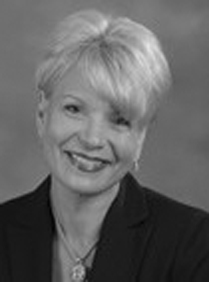 Although she is new to the sports representation business, Jennifer was one of a few agents to have a client drafted during her first year as a certified NFLPA agent. Prior to becoming a certified agent, Jennifer has helped a number of top NFL negotiate representation and marketing contracts.
As an attorney, Jennifer concentrates her law practices in the areas of complex civil and commercial litigation attorneys in the country. She has represented numerous automobile dealerships, including the nation's largest Chevrolet dealership, in litigation, as well as in negotiating, drafting, and finalizing noncompetition agreements, buy/sell agreements, joint ventures, corporation and various forms of partnerships. She has also represented one of the nation's largest oil companies in complex litigation, buy/sell agreements with extensive experience in environmental law. She has also handled significant bad faith litigation against insurance companies for both privately and publicly held companies. She is the Past President of the Auto Industry Defense League of Central Florida. She has served as counsel for Stetson University for more than 9 years, handling civil litigation, and counseling on tenure and employment decisions and policies.
James N. Solano, CPA, MBA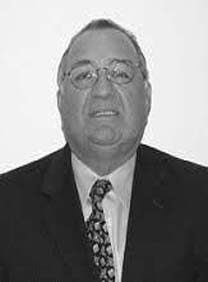 Jim Solano is a legend in the sports agent industry. With over 45 years' experience as a NFL Player Agent, Jim has represented over 700 players during that time. He has represented at least one player or coach in 19 Super Bowls, and was the agent for 18 of the 40 Philadelphia Eagles, who played in the 1980 Super Bowl.
Having represented a number of 1st round draft picks, pro bowlers and some of the highest paid players in NFL history, Jim provides a wealth of experience, as a player agent. He is highly respected by coaches and front office management, for his professionalism and knowledge of the game. Jim Solano is truly a legend in the field. Jim received his undergraduate degree, MBA and Masters in Taxation from Temple University, and he is a certified public accountant.
Shane Conlan - Director of Football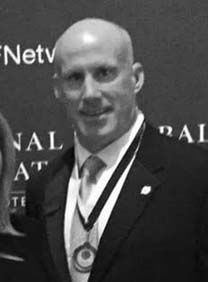 Shane is a former 1st Round Draft pick (8th Overall) and 3-time Pro Bowl Linebacker who played 9 seasons in the NFL. Shane is a hands-on member of our firm who assist in all phases of our clients' NFL development. He provides a wealth of guidance, insight and experience to help players adjust to life as a member of the National Football League.